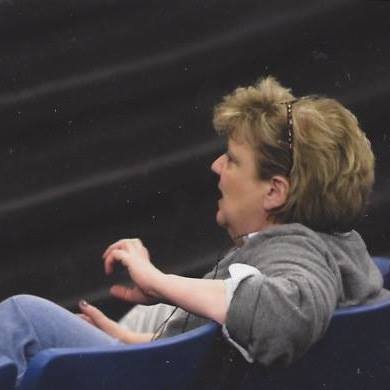 "The theatre is a spiritual and social X-ray of its time."
Stella Adler
My name is Gretchen Nordleaf-Nelson. For over 25 years I have enjoyed working and learning with students in suburban, urban and independent school settings in four different states. I joined the faculty of West Sound Academy, Poulsbo, Washington in 2013.
Prior to my work with West Sound Academy I taught with George School, Newtown, Pennsylvania, the Central Kitsap School District, Olympic College, and the Bellingham Public School District. Over the course of my tenure I have taught English (9-12), IB Language and Literature, IB Theatre, Acting, Play Production, Theatre Studies, Creative Dramatics, Media Design as an IB Visual Art, Journalism, ELL Literature and History, Religion, Art History and Holistic Health.
I hold a B.A. in Secondary Education (Theatre, English and Secondary Education) from Western Washington University and a M.A. (Theatre Administration) from the University of Michigan, Ann Arbor. My Teacher Certification includes Washington, Pennsylvania, Massachusetts, and New Jersey.
I am a national adjudicator for the Educational Theatre Association and a member of the Washington State Thespian Board of Directors.
When I'm not busy in my classroom or directing the after school play I enjoy the adventures of parenting our four children, gardening, trying out new recipes and experiencing theatre as often as life permits.
Visit my WSA Teaching website
Dear Educators,

Please drop me a note if you would like to use any of the materials on this site or link my site to yours. I enjoy collaborating across borders- political, geographical, curricular, and cultural. If YOU have materials you would like to see on this site that you feel can be of support and assistance to students and fellow IB Theatreeducators - please share them with me and I will cite you as the author.

I can be reached at gnordleaf@westsoundacademy.org
Photo ~ The Secret in the Wings Rehearsal~ West Sound Academy ~ Fall 2015