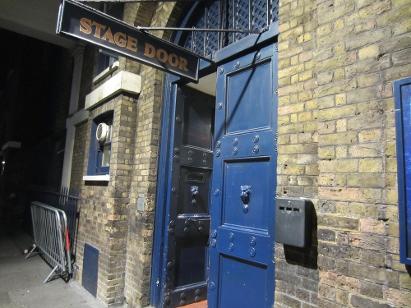 Welcome to
IB Theatre
At
West Sound Academy
Welcome to my IB Theatre student resource website!
Educators, please drop me a note if you would like to use any of the materials on this site or link my site to yours. I enjoy collaborating across borders- political, geographical, curricular, and cultural. I can be reached at gnordleaf@westsoundacademy.org
Theatre is a dynamic, collaborative and live art form. It is a practical subject that encourages discovery through experimentation, the taking of risks and the presentation of ideas to others. It results in the development of both theatre and life skills; the building of confidence, creativity and working collaboratively. The IB Diploma Program Theatre course is a multifaceted theatre-making course of study. It gives students the opportunity to make theatre as creators, designers, directors and performers. It emphasizes the importance of working both individually and collaboratively as part of an ensemble. It offers the opportunity to engage actively in the creative process, transforming ideas into action as inquisitive and productive artists.

Students experience the course from contrasting artistic perspectives. They learn to apply research and theory to inform and to contextualize their work. The theatre course encourages students to appreciate that through the processes of researching, creating, preparing, presenting and critically reflecting on theatre as participants and audience members they gain a richer understanding of themselves, their community and the world. Through the study of theatre, students become aware of their own personal and cultural perspectives, developing an appreciation of the diversity of theatre practices, their processes and their modes of presentation. It enables students to discover and engage with different forms of theatre across time, place and culture and promotes international-mindedness.

Students will find they often can choose the role that they wish to participate from in a unit from costumer, to lighting or sound designer, writer, set artist or actor to name a few.
The IB Diploma Program theatre course is a multifaceted theatre-making course of study. It gives you the opportunity to make theatre as creators, designers, directors and performers. It emphasizes the importance of working both individually and collaboratively as part of an ensemble. It offers the opportunity to engage actively in the creative process, transforming ideas into action as inquisitive and productive artists.

Through the study of theatre, you will become aware of your own personal and cultural perspectives, developing an appreciation of the diversity of theatre practices, their processes and their modes of presentation. It will enable you to discover and engage with different forms of theatre across time, place and culture.

Course Description
This class is designed to develop appreciation for theatre while increasing an understanding of oneself and others.

Methods of Instruction
Participation, Performance, Projects, Class Lecture, and Class Discussion.

Course Major Focus
This course will focus on perfecting all the skills learned in previous Theatre/Drama classes. However, previous theatre experience is not required if a student is interested in pursuing a meaningful learning experience in this course.
Performance (individual, group and pair), research on historical/cultural/socio-political theatre. Devising and realizing original works are the major focuses for IB Theatre Arts.

Core Areas of the Course

The theatre syllabus at SL and HL consists of three equal, interrelated areas:
You will be required to approach these areas from the perspectives of each of the following specialist theatre roles:
Creator

Designer

Director

Performer

Courtesy of Anthony Cunningham